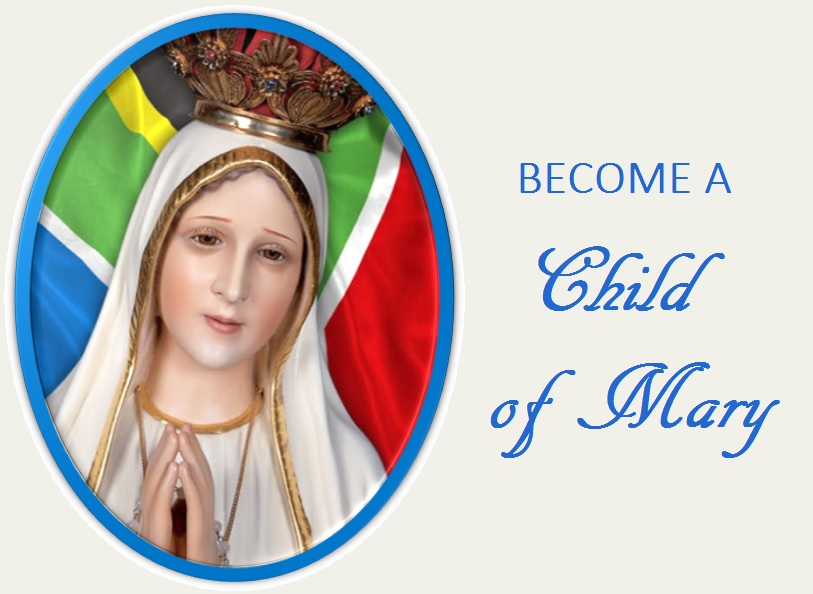 A Child of Mary is a member of a select group of committed, loyal, and dependable Our Lady of Fatima supporters who renew their devotion and love for Mary every month with a small yet meaningful gift.
Their sacrifice attracts the blessings of God and advances the apostolate of South Africa Needs Our Lady by  proclaiming Our Lady's saving message of conversion, penance, and true peace to every corner of South Africa.
Click on the Tabs below to find out more:
What happens when I become a Child of Mary?
You will be remembered in the Masses offered daily for your intentions.
You will receive a beautiful large Our Lady of Fatima wall poster and an exquisite Child of Mary lapel pin crafted exclusively for monthly supporters.
Your name will be inscribed on our Child of Mary plaque and hung in a place of honour at South Africa Needs Our Lady's headquarters.
You will receive free publications as well as Progress Reports.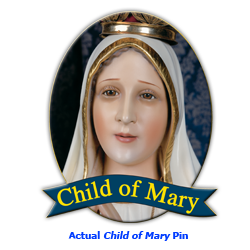 Conversion is Urgent!
Choosing your donation
How will this help?
In what way is this Our Lady's work?
What will my membership accomplish?
Furthermore
For More Information
OPTIONS FOR MONTHLY DONATIONS:
Manual Donation via EFT / Cash Deposit
Non-Automatic Monthly Donation
via EFT or ATM cash deposit.
Make monthly payments directly into
Family Action South Africa
Bank Account
First National Bank (FNB);
Account Number:
6251 606 5209
Branch code: 250655
and use the following reference
(Name & Surname COM)
Only ATM cash deposits and Internet transfers accepted.
(Add R60 for "over the counter" deposits and cheque deposits due to bank charges)
May Our Lady reward your generosity!