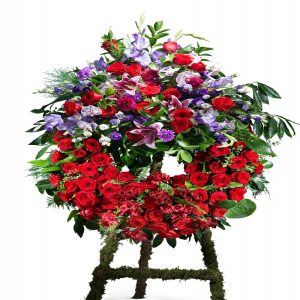 Sponsor a Rally Captain
The kit for each Rally Captain costs South Africa Needs Our Lady in excess of R250. In order for the Public Square Rosary Crusade to be sustained and expanded, we need your help.
Please ask your friends to help sponsor your Rally kit with this or any other amount. This is also a way in which people, who do not feel that they can be rally captains for whatever reason, can contribute, besides prayer, to the success of the Rosary Crusade in South Africa.
By becoming a Rosary Rally Sponsor your name will be printed on a large South Africa Needs Our Lady Banner, together with all the names of the Rosary Rally Captains, and taken to Fatima in Portugal. This will be presented to Our Lady of Fatima together with a beautiful wreath of roses representing the petitions of our Rosary Crusade asking her special intercession.
To become a Rally Sponsor fill in the form below or make a donation into South Africa Needs Our Lady Bank account.
Banking details: Family Action SA
FNB 6251 606 5209       code 250655      Reference: (Name & Surname)RS18