Apparitions of Our Lady at Fatima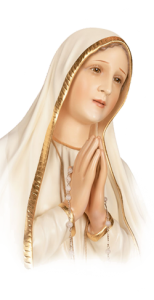 Despite great interest in the Message of Fatima, many people still have only a confused or sketchy understanding of this Message. To better understand the most important of all Marian apparitions and the greatest supernatural event of the last hundred years, we focus on the essential facts as recounted by Lucia dos Santos, the visionary who spoke to Our Lady.
1st Apparition
The May Apparition of Our Lady
13 May 1917 was a beautiful Sunday in Portugal's rugged Serra de Aire uplands. Sunshine bathed the olive groves. The fresh green of Springtime in the meadows and olive groves contrasted with the vivid red of poppy flowers. The happy voices of three children playing as they watched over their families' flocks rang out in the clear air.
Suddenly, there was a rumble of distant thunder… 
2nd Apparition
3rd Apparition
4th Apparition
5th Apparition
6th Apparition