Our Lady said:
Through the Rosary and the Scapular I will save the world!
Monday 13 July
is
ROSARY DAY !
 WE MUST PRAY!!
Here's How:
Pledge to pray the Rosary by filling in the form on this page.
Pray the Rosary at home or in a public place on Monday 13 July.
Pray at 12 noon or 6pm.
Pray together especially with the children.
Contact all your friends and family and ask them to pledge to do the same.
All Rally Captains: If you have a South Africa Needs Our Lady Rosary Banner please display it as you pray on the street outside your home or in a public place.
If you do not have a banner then put up a picture of Our Lady or make a little shrine with a statue.
We will email or WhatsApp the link for an easy prayer program to use.
INTENTIONS FOR 13 JULY
ROSARY DAY
For the alleviation of all misery, hunger, unemployment and whatever other hardships have arisen in the wake of the virus disruption.
That our national leaders would seek to do God's will, honour His Laws and be thus blessed with the wisdom and knowledge necessary to solve South Africa's complex problems.
In reparation for the countless sins which are committed daily against      the Sacred Heart of Jesus and the Immaculate Heart of Mary.
For conversion and amendment of life as requested by Our Lady at Fatima, and the consequent growth of a huge Rosary Crusade to change hearts, and protect our country from all evils.
Others: ………….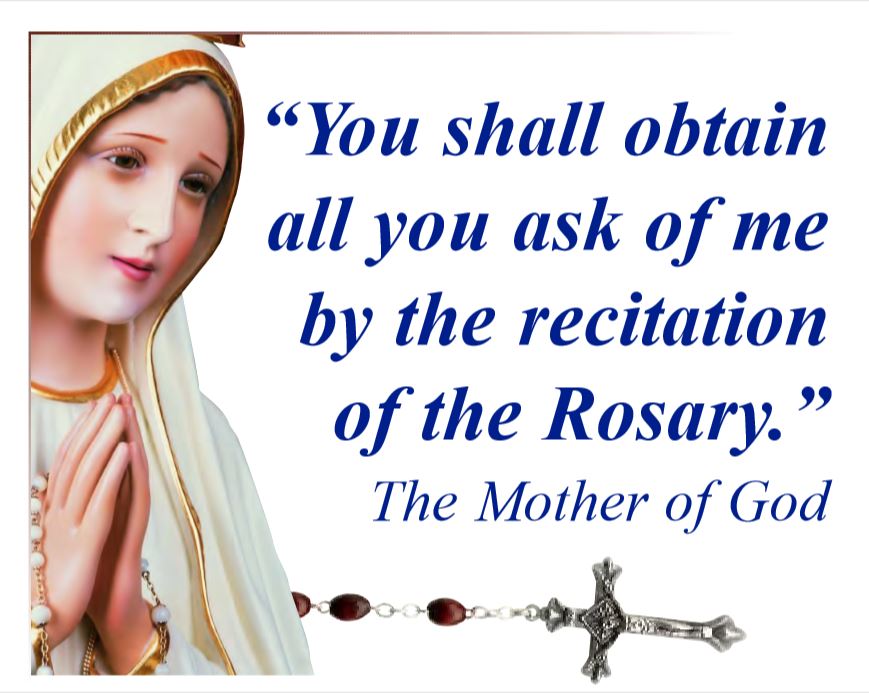 PLEDGE YOUR ROSARY FOR 13 JULY