TOTAL NUMBER OF ROSARIES PLEDGED FOR 13 MAY
A huge thank-you to those who have already signed this appeal. Please read through to see the importance of rallying as many as possible to join this initiative.
Portugal in 1931 was a nation in a mess! However, Our Lady decisively intervened…
Socialism, secularisation and revolutionary governments had severely damaged the country and the Church was in a corner. In addition, a communist revolution brewing in Spain threatened to engulf its smaller neighbour…
What to do?
In the face of the great perils and with the apparitions of Our Lady at Fatima still freshly in mind, the Portuguese Bishops turned to the Blessed Virgin and entrusted the country to her Immaculate Heart in a solemn Consecration, at the Holy Shrine of Fatima with 300 000 pilgrims present!
WOW! What a spectacle and what an act of Confidence!
Sister Lucy noted in a letter to Pope Pius XII on 2 December 1940, illustrating how important this was to her in the whole message of Fatima:
"Most Holy Father, Our Lord promises a special protection to our country in this war, due to the consecration of the nation, by the Portuguese Prelates, to the Immaculate Heart of Mary; as proof of the graces that would have been granted to other nations, had they also consecrated themselves to Her."
Is there a lesson we can draw from this?
Was Our Lady perhaps indicating in a most decisive way the unimaginable effects – evidenced in the total transformation of the Portuguese nation – which would flow from the simple act, with all the necessary decorum, of consecrating a nation to Her Immaculate Heart?
How much more efficacious will this consecration be if it goes hand in hand with an earnest appeal for pardon – in recognition not only of our personal sinfulness but also that of the nation… along with a firm commitment to conversion, prayer and amendment of life!
Could Our Lady refuse such an  appeal?
Her maternal heart would certainly be moved to respond to her children's cries!
In this regard we have sent a letter to His Excellency Bishop Sithembele Sipuka, current head of the Southern African Catholic Bishops Conference, asking him, in union with the entire South African Episcopate, TO URGENTLY CONSECRATE OUR COUNTRY!
ST MICHAEL, COME TO OUR AID!!
Learn all about St Michael is this concise but very informative booklet!
It tells of the history of devotion to St Michael, miracle stories, the Sword of St. Michael, prayers, and more!
He is our powerful protector against evil, and his intercession is needed today more than ever!
The St Michael booklet and medal are a combo with postage included for only R50.
Click here to order online.
South Africa Needs Our Lady is committed to spreading the devotion to the Miraculous Medal far and wide in our land. Get your copy of this book and your free medal here.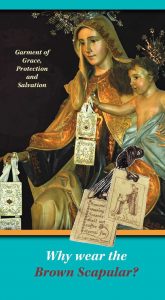 "One day through the Rosary and the Brown Scapular I will save the world." Words of Our Lady. Get your own copy here.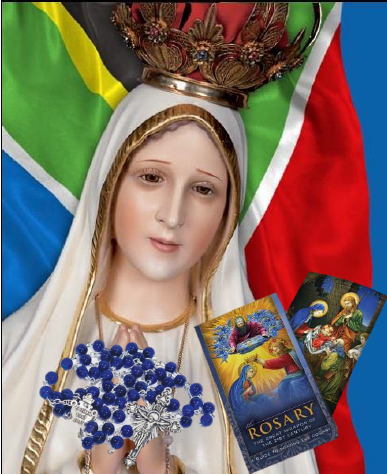 Special Limited Offer. This special offer comes with a Free Rosary Meditation Booklet. While stocks last.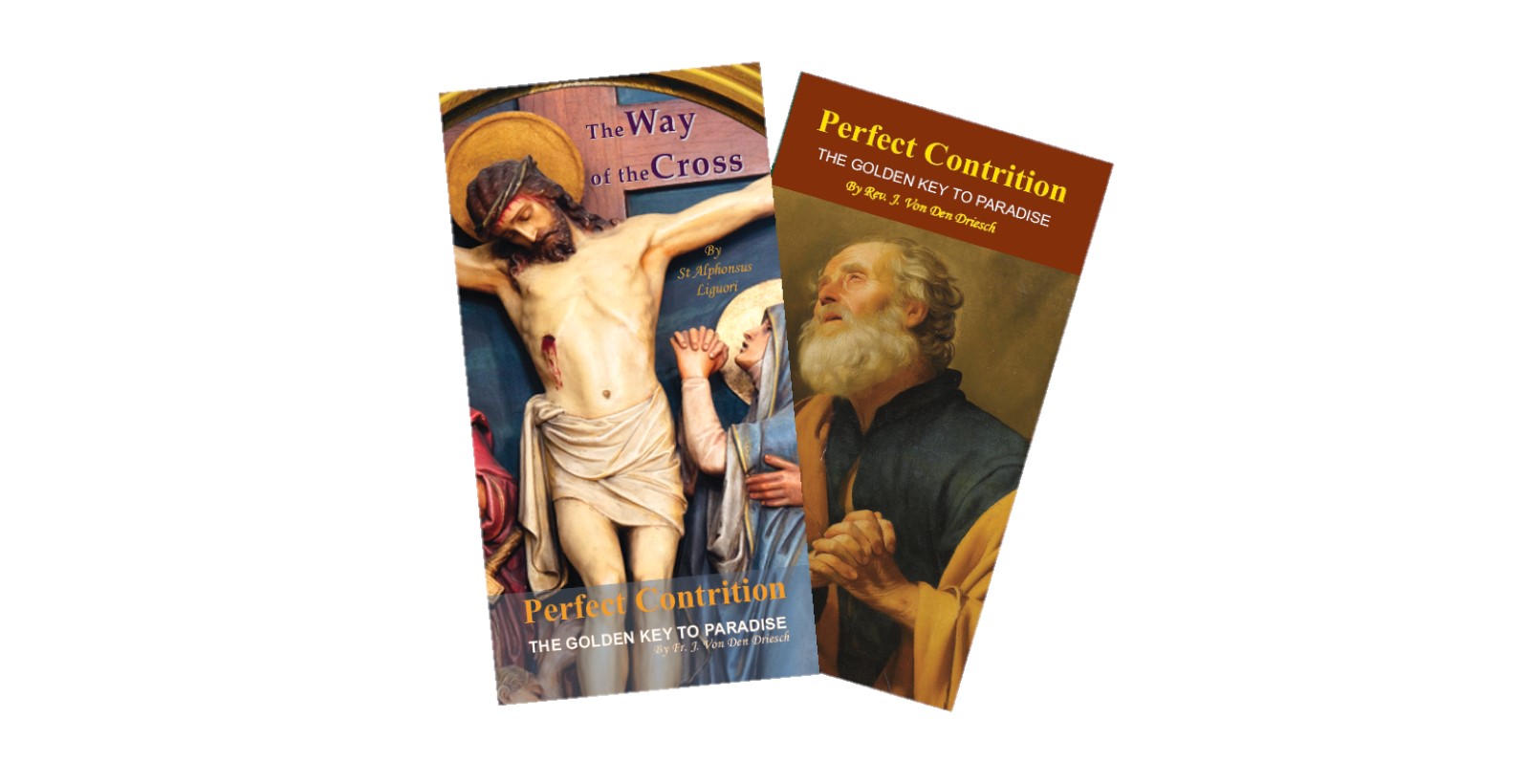 Printed and produced by South Africa needs Our Lady, this special Way of the Cross & Perfect Contrition booklet is especially useful during Lent. It is in full colour with beautiful stations to meditate on. The Way of the Cross meditations are those of St Alphonsus Liguori and the Perfect Contrition - The Golden Key to Paradise is by Rev. Fr. J. von den Driesch. Soft cover 36 pages. Click here to order online R35 including postage.
Make an effort today to say 3 Our Fathers and 3 Hail Marys for the repose of the soul of all of the sick who will die today and appear before Christ in Judgment. AND THEN CLICK HERE TO FIND A VERY SPECIAL PRAYER TO OUR LADY HELP OF THE SICK.